Badminton is a sport that is quickly gaining popularity in the Olympics. A lot of people are starting to appreciate the sport when they see how cool badminton players look. If you want to start playing, the first step is purchasing a badminton racket, and there are a few distinguished manufacturers. The weight, material, and ease of gripping are vastly different between models, so deciding which one to buy can be a difficult process.
Therefore, in this article we will try to explain the different types and what to look for depending on the type of player you are. In addition, we will introduce some recommended products. Choosing a racket that suits your play style is the first step toward improvement. Why don't you get a racket that is easy to hit and play comfortably?
When you are starting to play badminton, the most important thing is to select a racket. At first glance, they all look the same, but you shouldn't choose just by the price or appearance. The racket choice greatly affects the ease of playing. With a racket that does not match your level, you cannot accurately hit the shuttle, and it may be difficult to improve. In addition, your shoulders and arms may be unnecessarily stressed and, in the worst case, injured.
Weight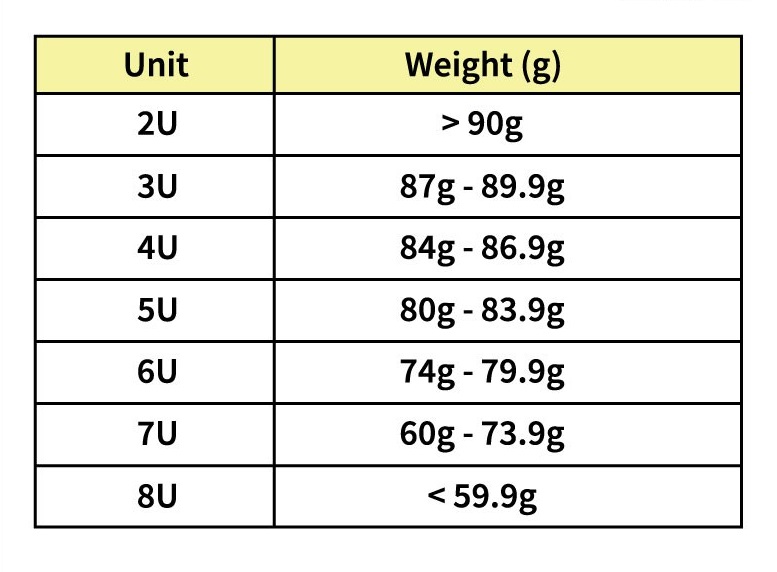 The weight and classification of badminton rackets differ depending on the manufacturer. Usually it is displayed in "U" units. They are marked between the grip and the shaft, and generally 3U (87 to 90g) is the standard weight. The weight of the racket greatly affects the operability of the racket, and the degree of fatigue, so do not overdo it and choose according to your arm strength.
Generally, the heavier the racket, the more powerful the shot. 3U is recommended for men, and heavier U and 2U are recommended for people with strength in their arms. On the other hand, it is inferior in controllability. If you want to focus on power and control, you should choose a lighter version. A light racket has better operability. If you are a beginner and want to enjoy playing with a sense of speed, the slightly lighter 4U or 5U is the best choice.
Material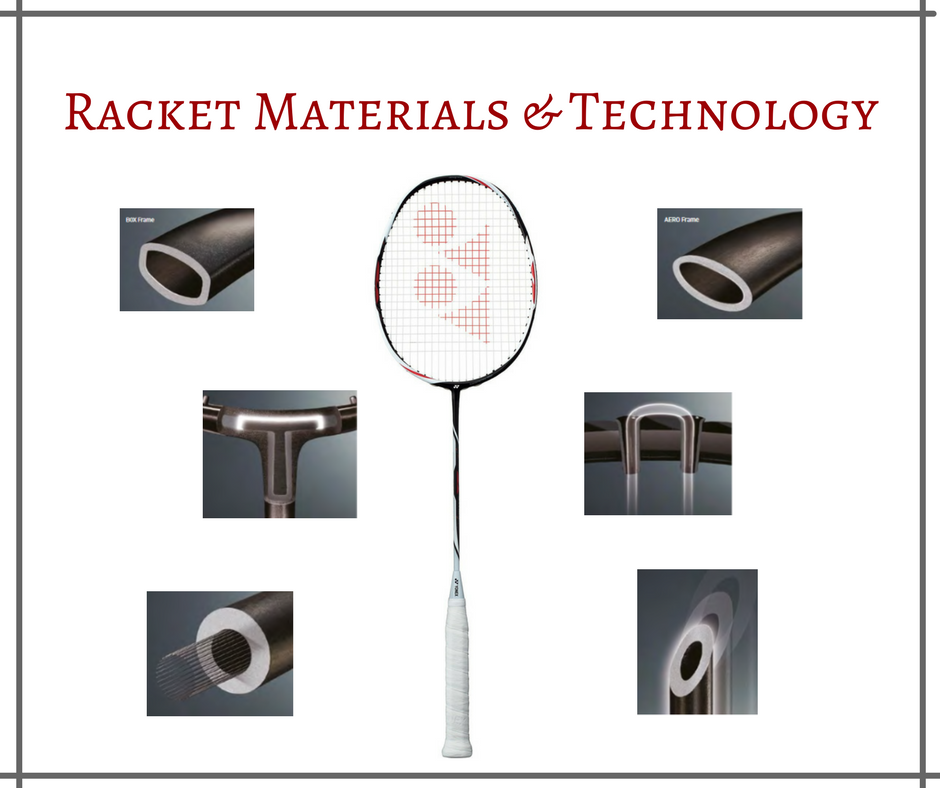 The material of the racket can be carbon fiber, resin, titanium, aluminum, etc. Depending on the material, lightness, strength, and bending differ. Generally, the most recommended material is all-carbon, which is currently the mainstream for competition. What makes it so attractive is the fact that even a beginner can hit the shuttle with efficiency with an all-carbon racket.
Aluminum is cheap, and it won't break even if you accidentally hit the floor, so it's recommended for casual play and children. However, since there is no racket for athletes made of aluminum, it is not suitable for full-scale practice.
Grip Size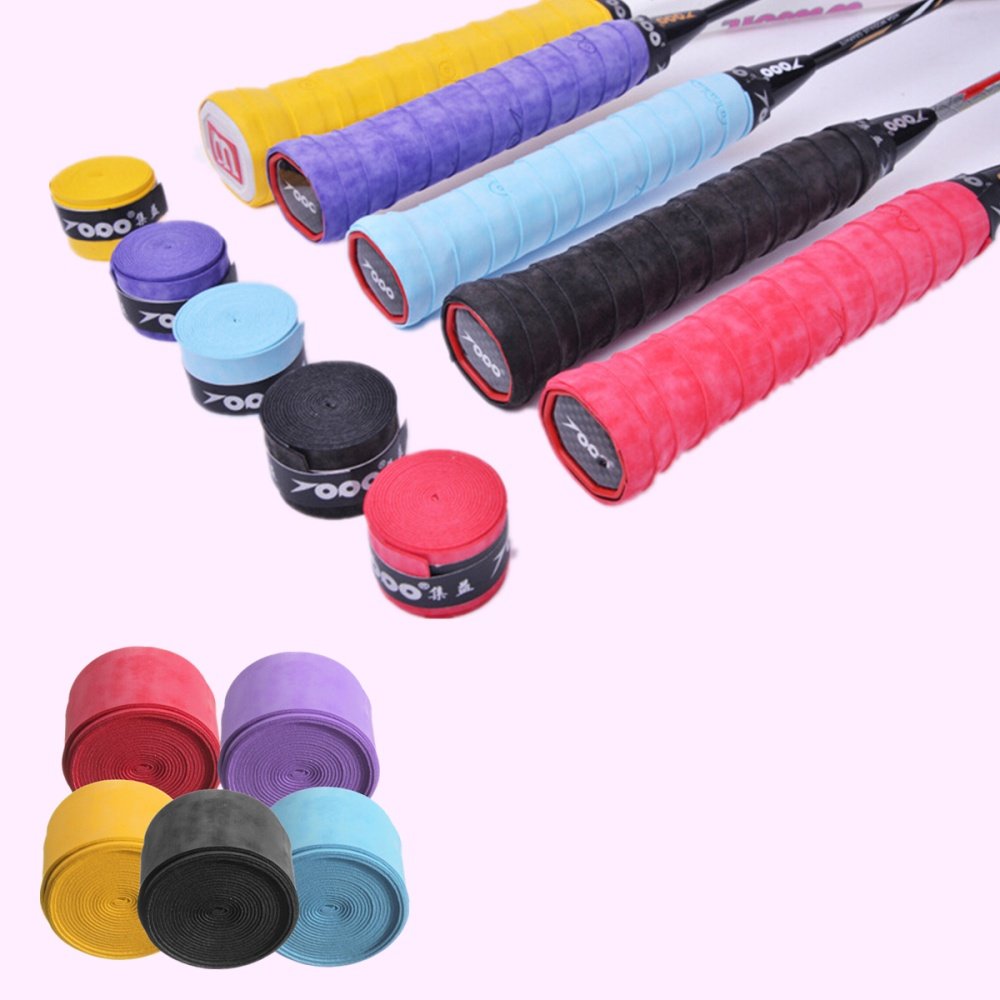 The standard grip size is G4 to G6.  It is also important to have a good grip when holding a racket. The grip size is displayed with a number "G" after the weight. The smaller the number, the thicker the grip, but the general size is G4 to G6. A thicker grip is recommended for men and people with large hands, and the thin grip is recommended for people with small hands, children and women.
Finally, we are going to examine the top-rated badminton rackets used by professionals as well as beginners who are looking to improve their skill.
7. SenstonN80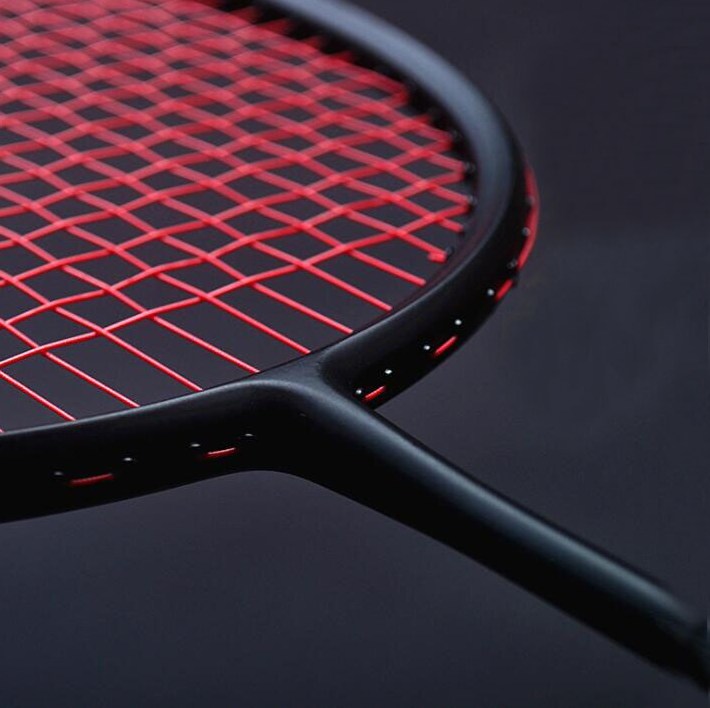 Ultra-lightweight carbon fiber for durability
A racket with a large string area that is recommended for beginners. Built-in T-type connector for stable striking. Also, because it has a pyramid frame, wind resistance is reduced which enables you to hit the shuttle quickly.
6. Yonex Nano Ray 800
Allows quick swing-out by suppressing air resistance
Increased repulsive force and rigidity so that you can strike firmly even with a soft swing of the racket. It provides a speed shot with a strong restoring force and a momentary bend. The main feature is the internal frame structure which reduces vibration when striking.
5. Senston S-300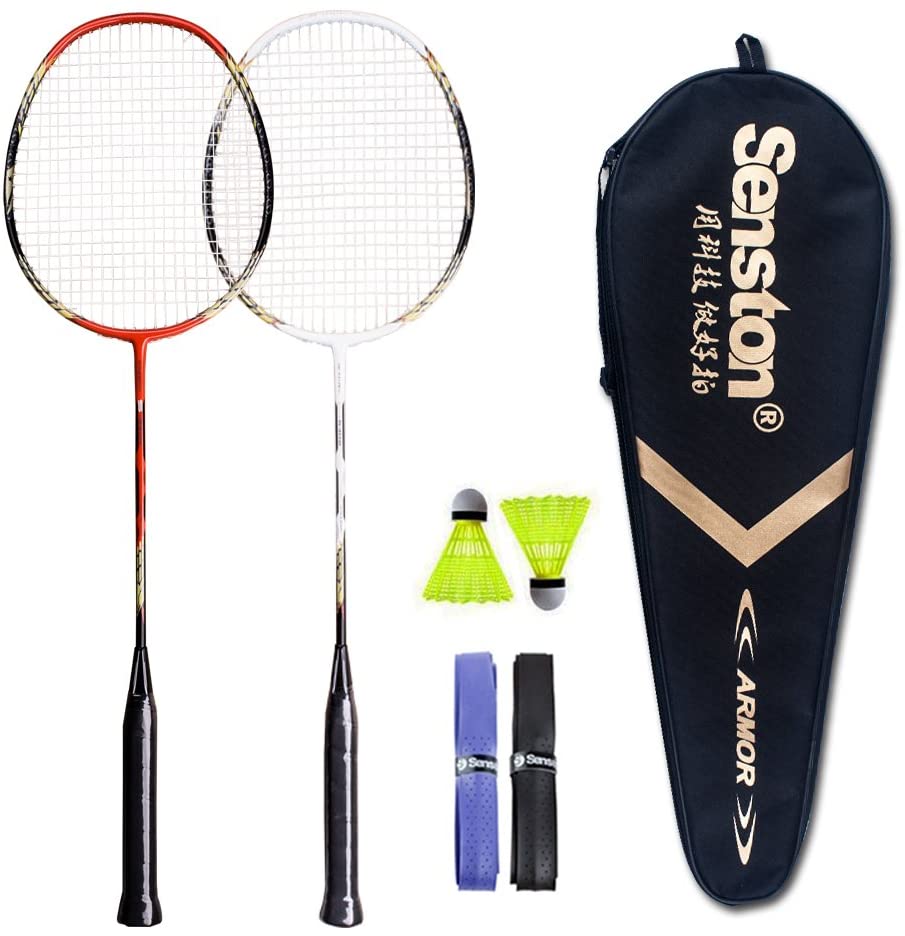 Completely carbon fiber; Recommended as a spare racket
The carbon fiber makes this racket strong against collision and contact, so its price is quite affordable. The head is expanded by the ISO frame type setting. This racket is a good choice for beginner training.
4. Yonex Nano Ray 250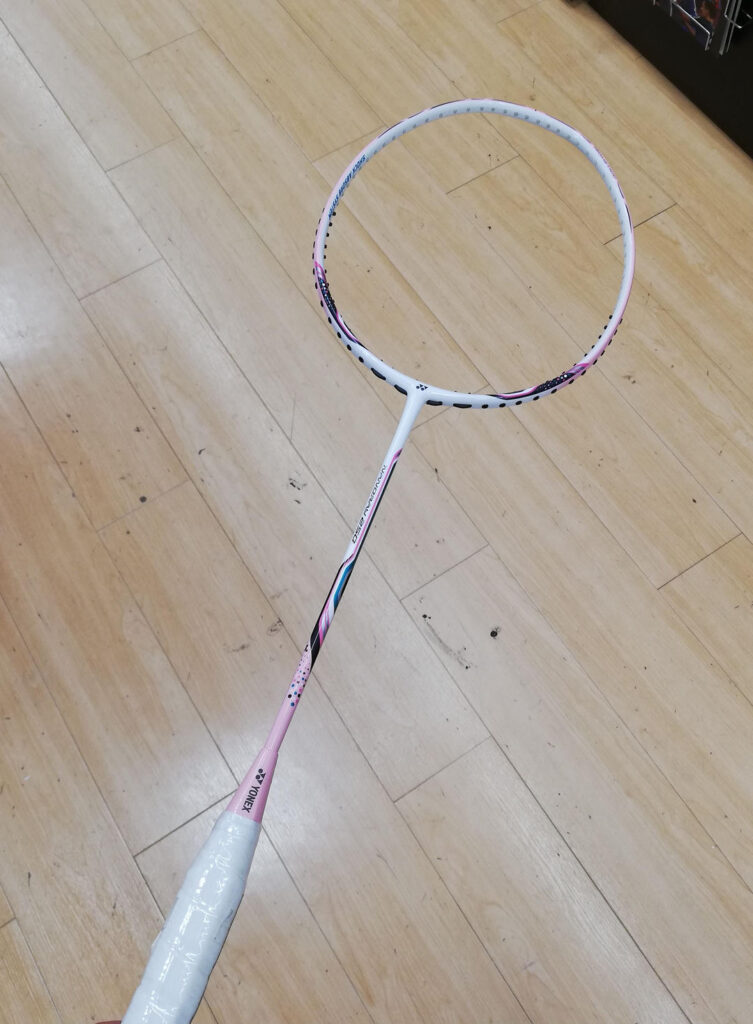 A beginner model. Gives you a sense of speed
Suitable for beginners in the popular Yonex series, Nano Ray. Both the handle and the shaft are soft, and you can easily and effectively hit the shuttle with light force. Furthermore, with X-Floren, the resilience and rigidity are improved, and it will firmly repel the shuttle.
3. Yonex Muscle Power 2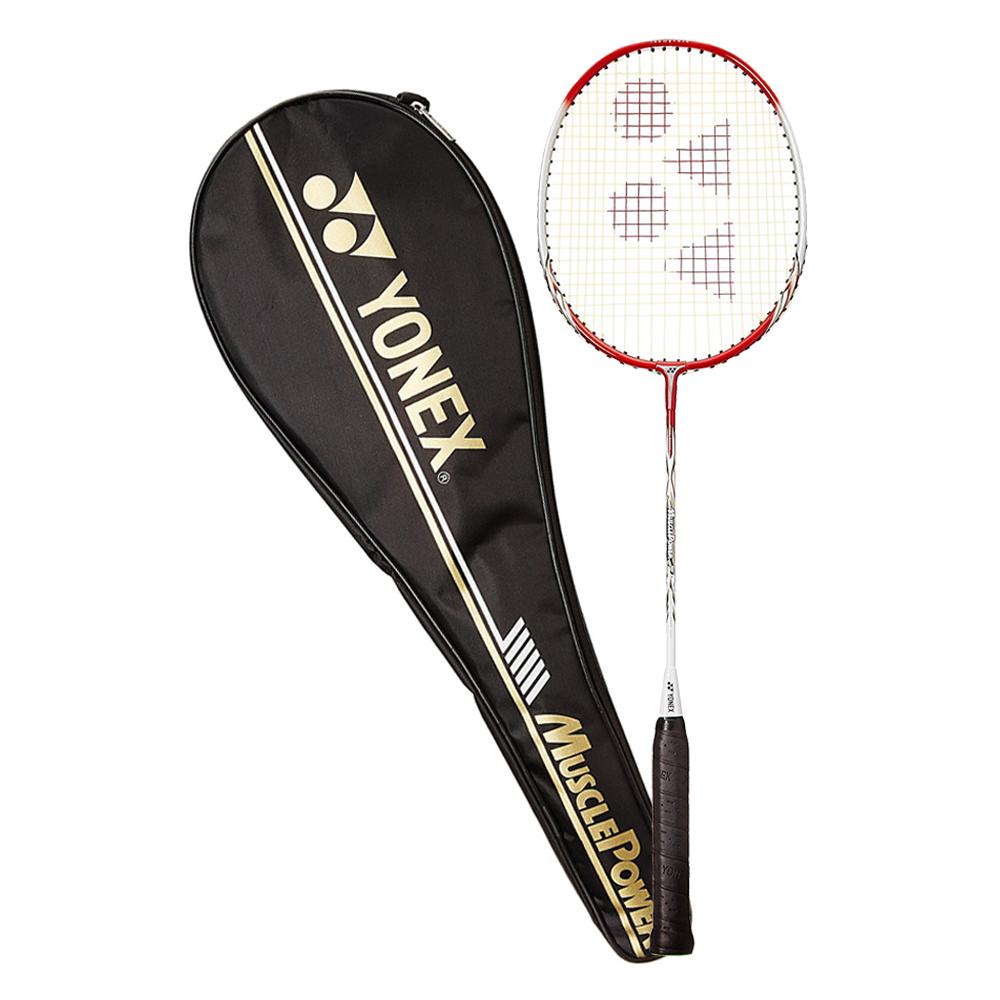 Wide racket head suitable for beginners
With a frame structure that integrates the frame and string, the striking speed is improved. Moreover, it minimizes energy loss.
With a square frame shape, it has a wider string area than a regular circular racket. Even those who have just started playing badminton will enjoy playing with this racket.
2. Yonex Astrox 100ZX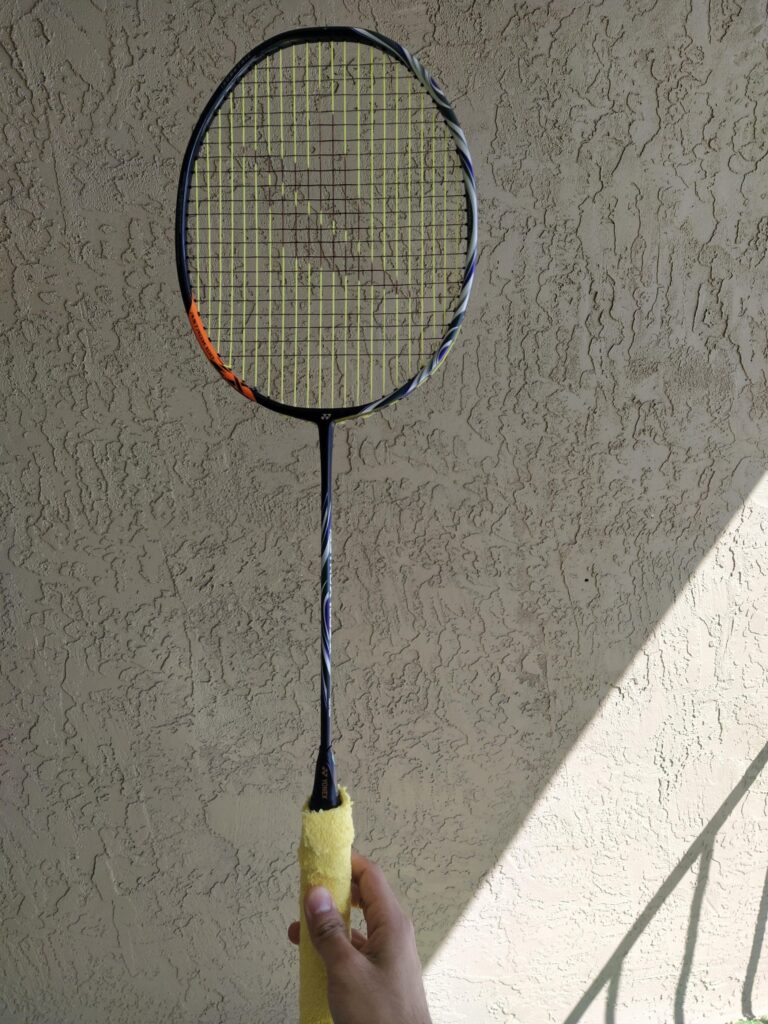 Enables continuous strikes; ASTROX100ZZ sister model
The Rotational Generator System, which produces toughness and high resilience, has been further upgraded. With an ultra-light extra slim shaft, you'll be able to achieve a powerful continuous strike like never before. It is also a racket recommended for advanced offense   players.
In addition, it is a limited-edition Taiwanese model that was released at the same time as the  "ASTROX100ZZ" of the ASTROX series, and the price is somewhat affordable. If you wanted        to buy the ZZ but it was too pricey, this racket is a strong contender.
1. Yonex Astrox 100ZZ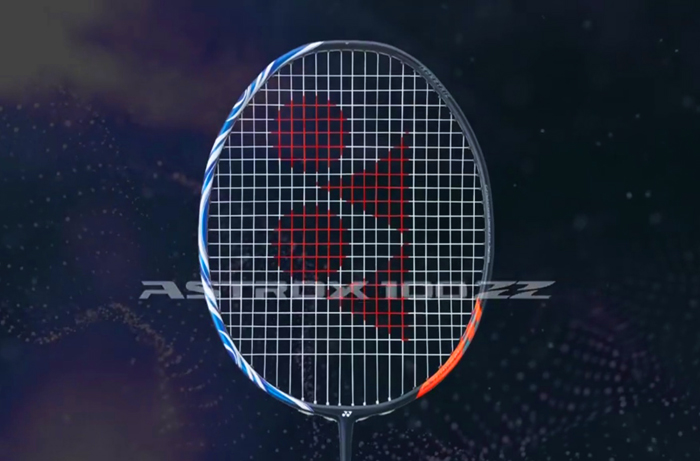 Powerful strikes are even smoother; Recommended for advanced users
The representative edition of the ASTROX series that demonstrates its full potential. With a finely redesigned weight distribution, it produces a lot of force required for continuous swipes. This will give you a powerful shot and smooth racket handling.
The shaft has a hollow inside, but the core itself is made of carbon to provide the thinnest shaft. The air resistance has been reduced, and the swingout has been further improved. The main feature is that the resilience is also improved and it is easy to hit a series of strong shots.