Hair dryers are multi practical and useful devices. Not only do they help us speed up the drying process, but they also help us style our hair however we want to. If you thought that you need to go to the professional in order to have beautiful curls or straight hair, you are wrong. All you need is a good dryer, and you can totally do it yourself. Check out the following list of 5 best hair dryers in India in order to read about some of the best options.
What to look for when buying a hair dryer?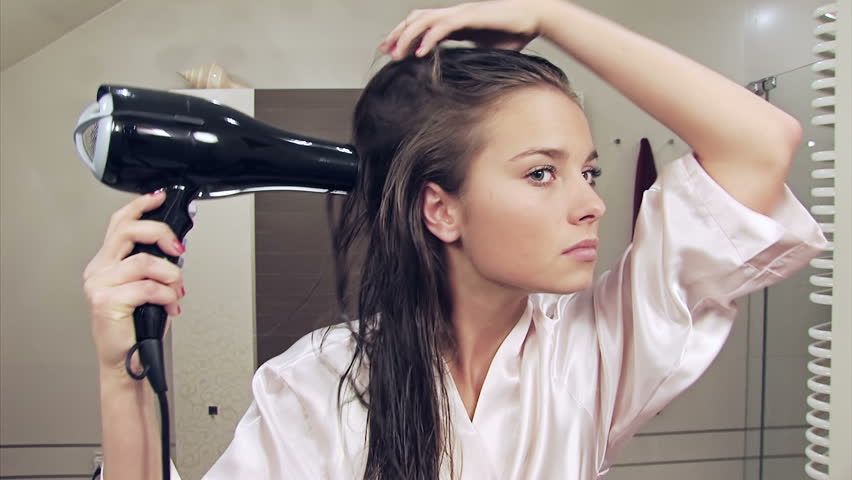 Before we move on to the list, we should first discuss some of the main features you should look for in a good dryer. First of all, it should be efficient and have an overall good performance. Therefore, pay attention to the power, since it is the feature which will make your drying faster. This brings us to the second feature – protection. Your hair can get easily damaged due to the overheating. So, pay attention to the overheating protection. The third thing is related to the design of the device. It should not be too heavy since you have to hold it for some time, and also, if you go travelling you should pack it in a suitcase, so it shouldn't take up too much space. Generally, it is better if the dimensions are smaller. Also, the power cord should be long enough for you to feel comfortable while using the device.
1. Havells Hair Dryer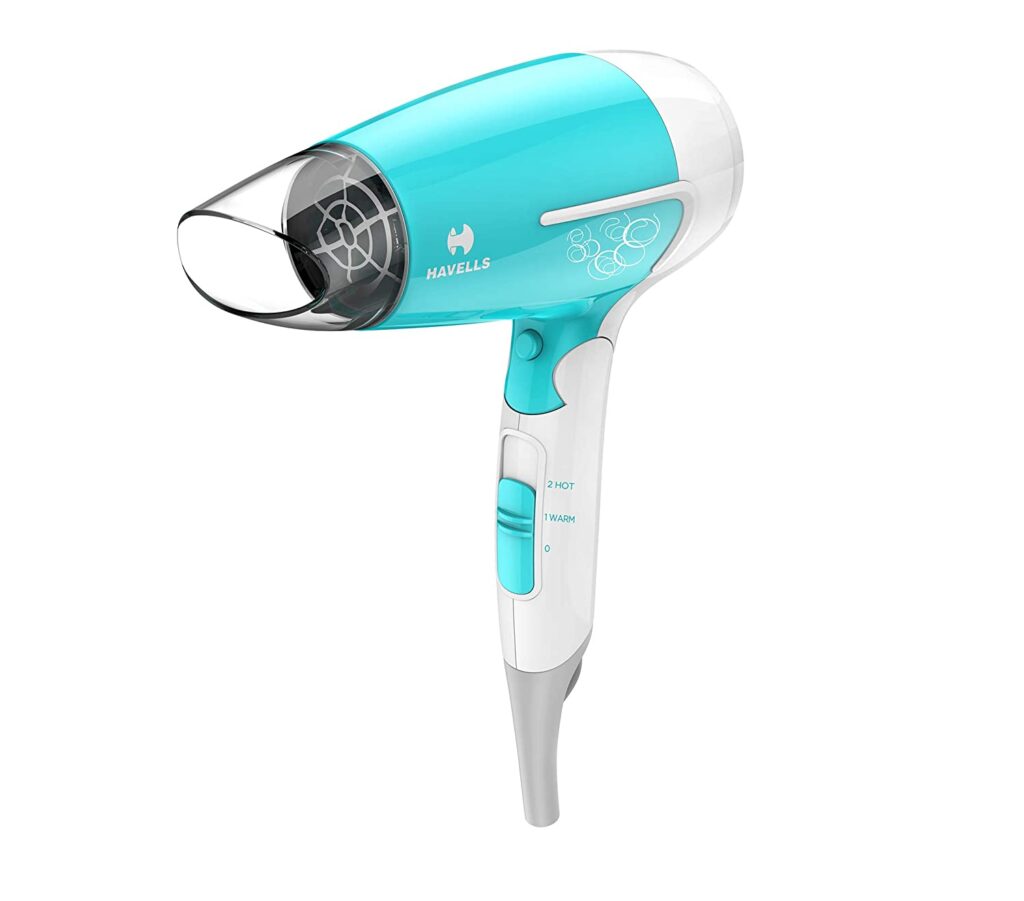 If you are looking for a high-quality device, which will allow you to quickly dry your hair and prevent it from getting damaged due to the heat, you have found one! Not only is Havells a well-known and respected brand in India, but it is also the leader in the market when it comes to devices of this type. It has a powerful motor of 1200 watts and it is made to last. So, if you decide to invest in this product, you will be making a smart decision since it is very durable and you will be able to use it over and over again for a long time. It is very user-friendly since it is not too heavy and has a 1.6 meter long power cord which will allow you to handle it easily. You will also be able to choose between three temperature modes (cool, hot and warm).
2. Nova Hair Dryer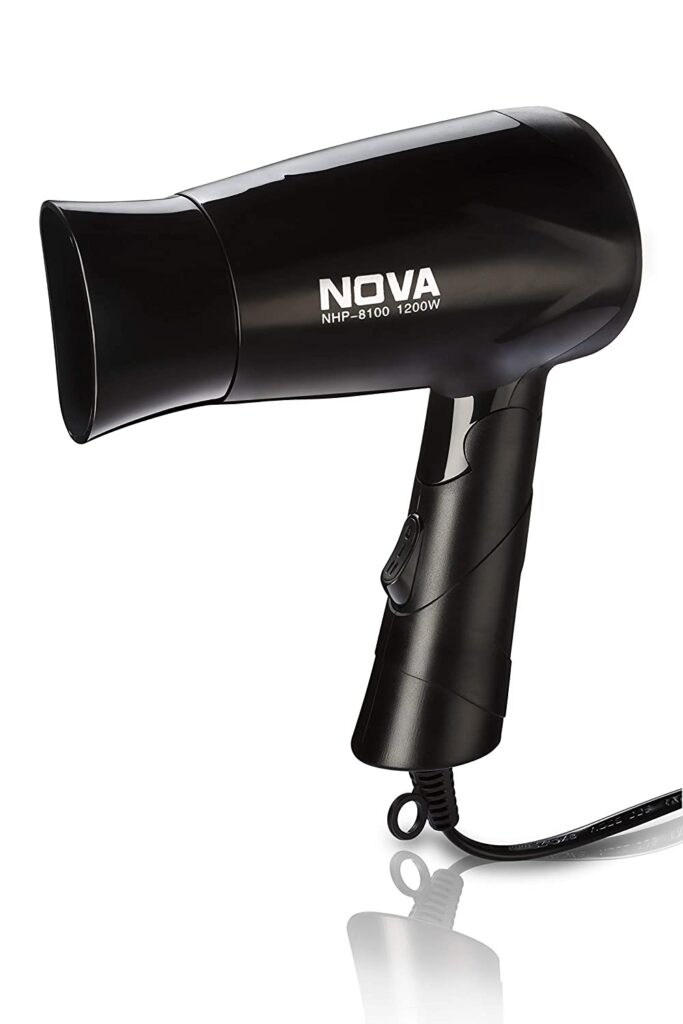 This product is known for its amazing performance. On the top of that, the price is not too high, so it will not burden your budget too much. Nevertheless, despite the fact that its price is somewhat lower, its performance is amazing and it has an EHD technology which protects damaging your hair. Furthermore, it has the power of 1200 watts and you will easily be able to style your hair. Also, with this device you will save up the time and speed up the process of drying, since it dries up to 20% faster compared to some other brands. You can adjust the airflow thanks to the two heat settings. Therefore, you will be able to straighten your hair even if you have curls, and vice versa.
3. Rozia Hair Dryer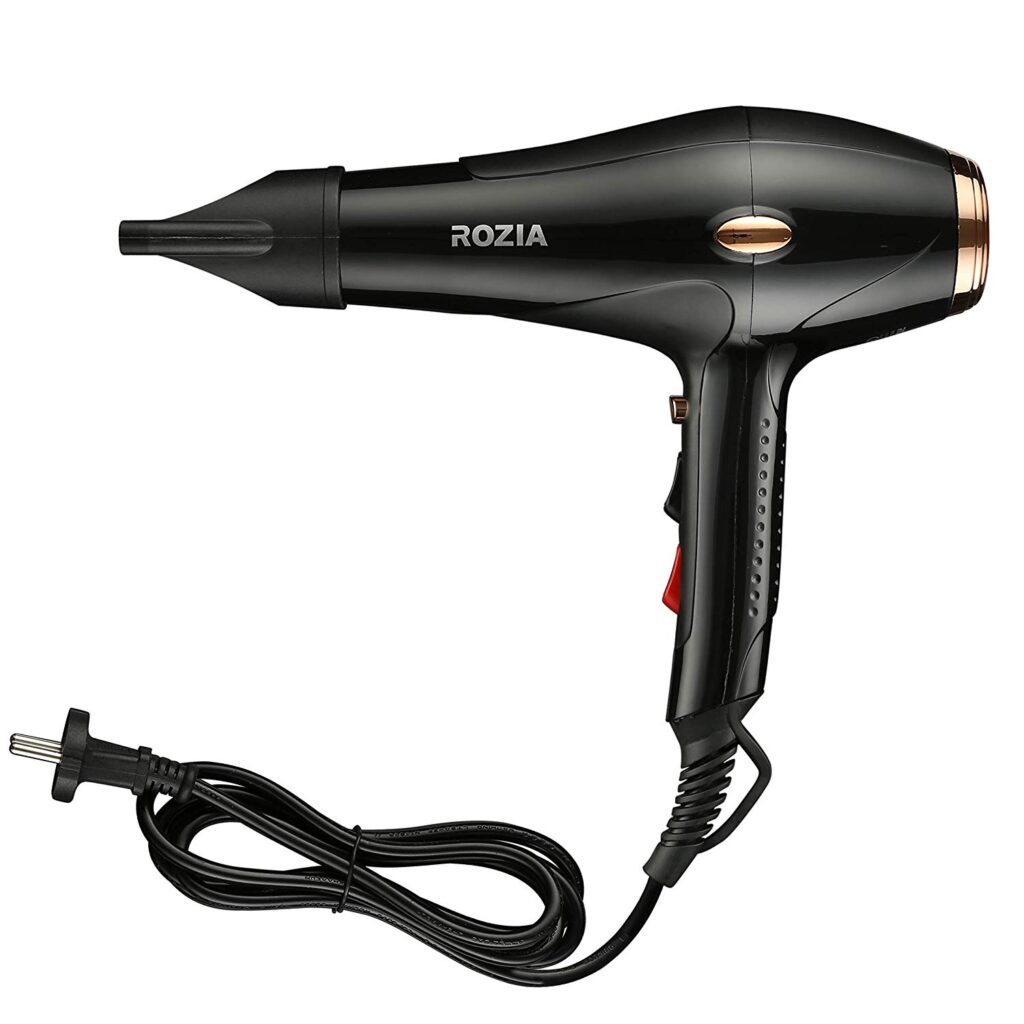 This powerful product is by far one of the best options if you are looking for a strong device which will help you with quick hair drying. Additionally, it has three heat and two speed modes. The overall design is perfect and it is easily managed since it is not too heavy, so you can even wear it when you go on a trip. The removable air filter makes it even more perfect. One of the best things you get with it is related to the concentrator attachments. So, you will get two additional concentrator attachments. Also, its power cord is 1.8 meters long, and you will not have to worry about handling it. On the contrary, you will be more than comfortable while using it.
4. SYSKA Hair Dryer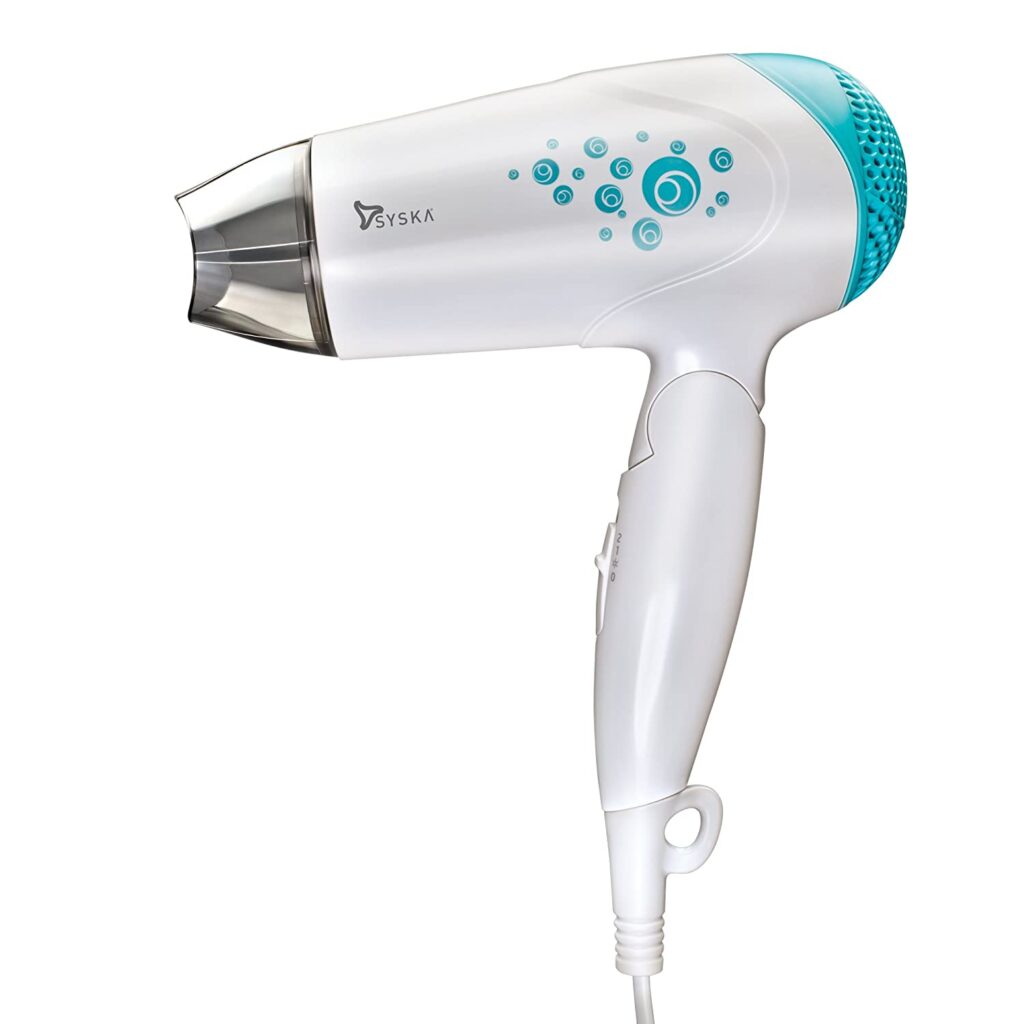 This brand is famous and loved in India, primarily due to its good reputation. In other words, it provides its customers with quality, excellent design and perfect balance between the price and performance. The power is 1200 watts, and it has heat-balance technology. Also, it has both hot and cold air blower functions, as well as an overheat feature. When it comes to the speed settings, it has two – high and low. The overall design is perfect since it is not heavy and you can easily manage it. On the top of that, you will get a two-year warranty, which only contributes to the fact that this product is durable and you will be able to use it for a long time. Furthermore, it is perfect for everyday usage and styling your hair in whichever way you like!
5. Hana Hair Dryer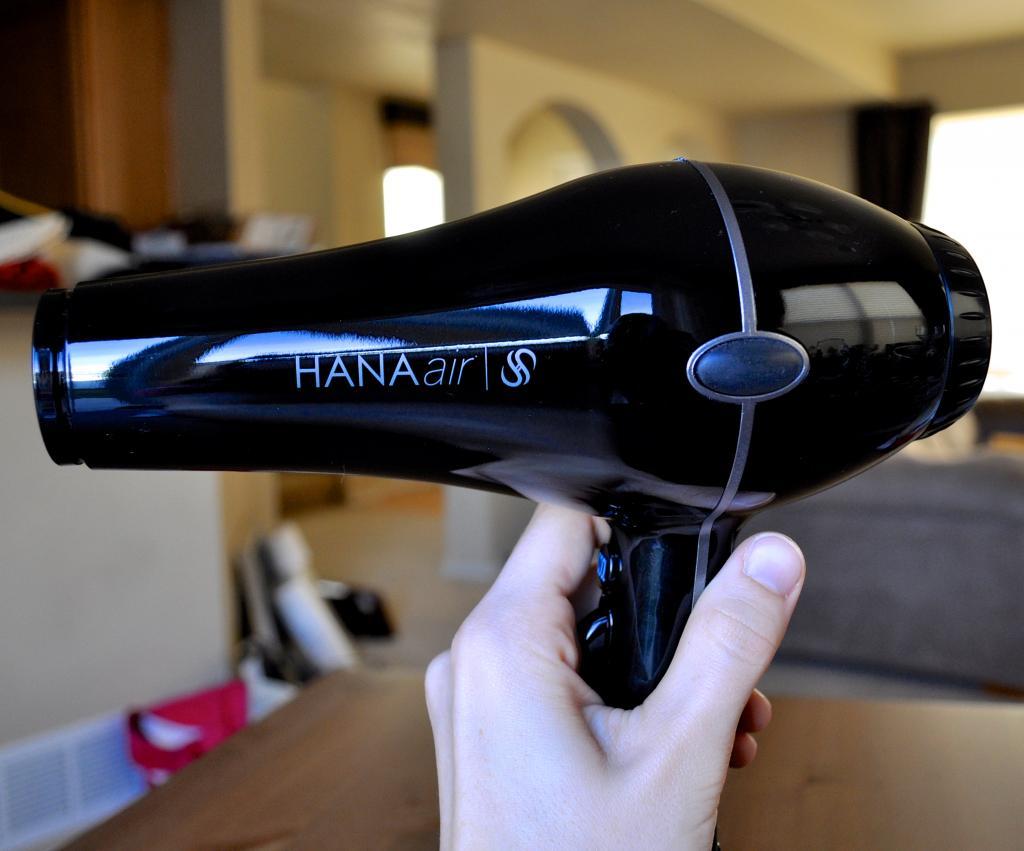 If you don't plan on spending huge amount on a device like this, but you still want to buy a good one, the best solution is investing in this product. It will provide you with excellent performance and a quick drying. There are three speed and heat options, and 2.8-long power cord which will allow you to easily move around while using it. Additionally, it has an overheat protection. When it comes to the time necessary for drying, it will take you 2-3 minutes depending on the length and type of your hair. You will also get a two-year warranty, so in case something doesn't work, you will be able to get it repaired.
Conclusion
To sum up, the five examples listed above are all great choice when it comes to devices of this kind. Nevertheless, you should make a decision depending on your own needs and budget. The best way is to analyze and think about what you want from a hair dryer and then make a decision accordingly. Good luck!