Given the fact that summers are becoming more and more hot and that people often find it hard to breathe naturally or to feel comfortable during these hot days, many have found a solution in the shape of an air cooler.
Summer should be the time when you are living your best life and having fun, so it becomes really frustrating when you cannot focus on anything instead of thinking of the heat. Therefore, if you are interested in reading about how you can make your life easier during summer in India, take a look at the following list of 7 best air coolers!
1. Symphony Ice Cube 27 Personal Room Air Cooler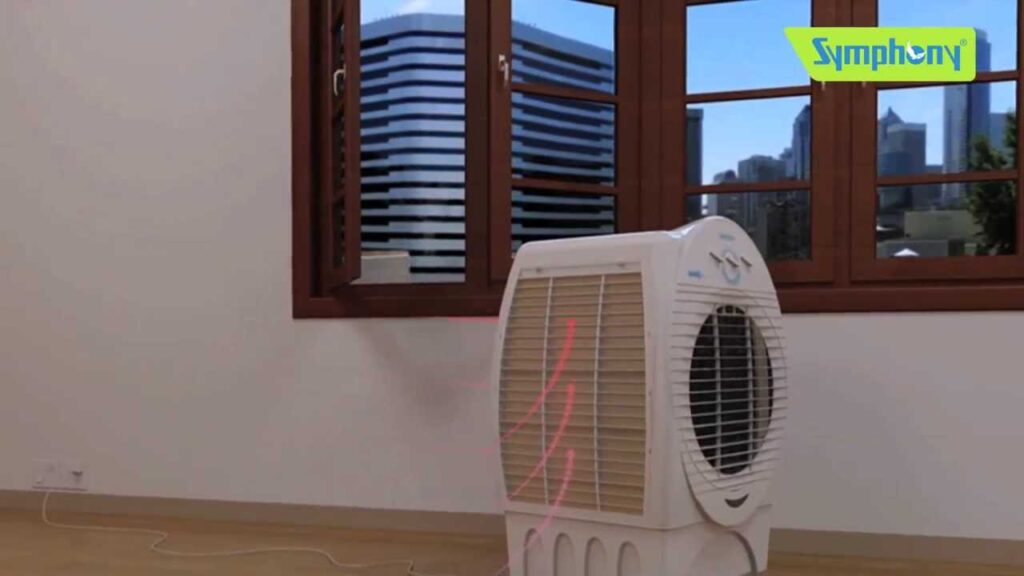 This cooler is perfect for smaller or medium rooms, since its capacity is 27 liters. On the top of that, it has numerous filters, such as smell, dust, bacteria or allergies. Therefore, this product will make the air around you not only cooler, but it will also make it cleaner. Its powerful 3-speed motor and fan will provide you with an amazing cooling, and the air will be very pleasant. Made from high-quality materials, it is very long-lasting and you will be able to use to for a very long time.
2. Bajaj 54-litres Window Air Cooler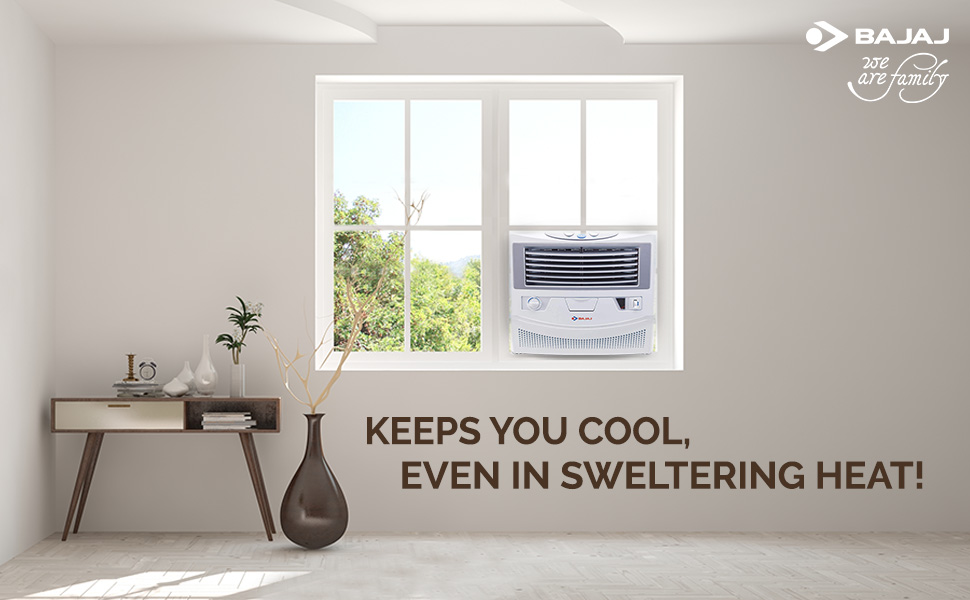 By investing in this product, you will invest in a comfortable and refreshing air during the summer. Thanks to its capacity of 54 liters, it can cool the room of 400 Sq Ft. Therefore, you can use it for an office, larger homes, or even medium rooms, and it will do the job perfectly. The power construction of this product is 230 watts. You will also get one year warranty, so in case anything goes wrong with it, you will be able to easily repair it. On the top of that, it has Max cool and Typhoon Blower Technology which provide you with very efficient cooling and generally create cleaner air around you. Additionally, thanks to the Super Air Delivery, every corner of your room will be cooled equally.
3. Kenstar Double Cool Dx 50-Litre Air Cooler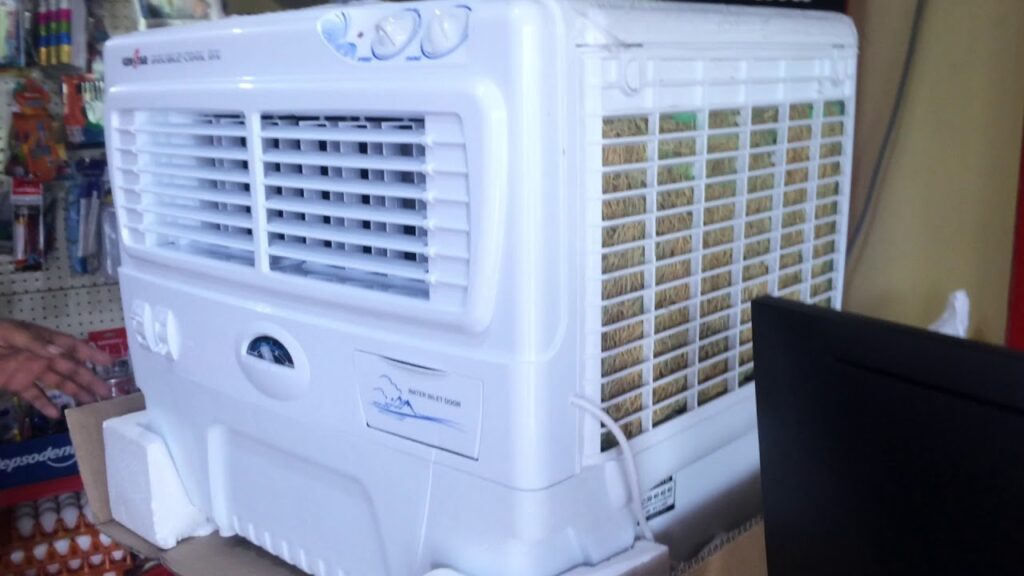 One of the main characteristics of this cooler is its powerful air delivery rate of 1750 m3/hr. It can cool even larger areas, such as schools, restaurants, but it is also great for bedrooms or any other room in your house. The best part about this product is the perfect balance between its price and quality. In other words, it is very affordable and it does the job amazingly. On the top of that, it is very durable, so by investing in this, you will be able to enjoy the pleasant air for a long time, and use it year after year. Also, it cools the room evenly, so it will be the same temperature in every corner.
4. Crompton Ozone 55/75/88 Litres Desert Air Cooler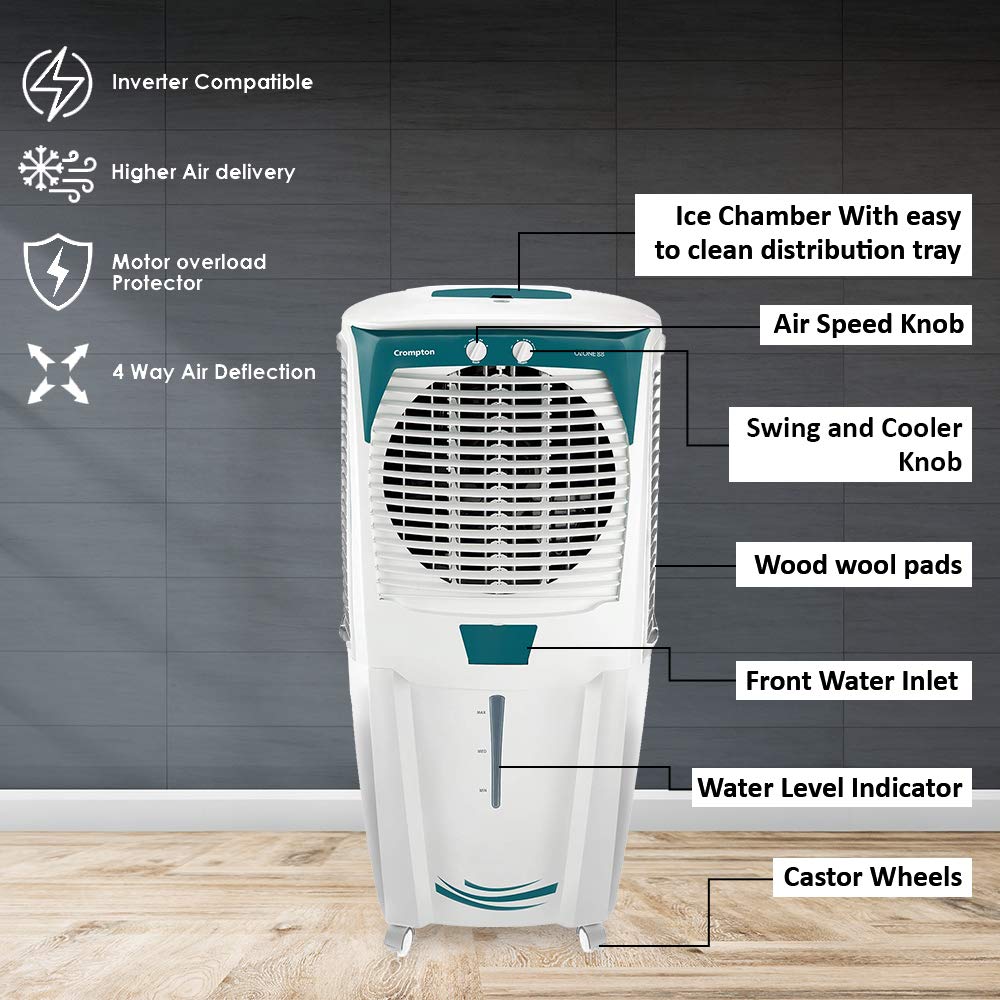 When it comes to the market of air coolers, Crompton is a true leader. Not only is it very famous and well-respected brand, but it also provides its customers with high-quality products. You can choose between three different capacities including 55, 75 and 88 liters. You can easily clean it and maintain the hygiene due to the fact that it is made out of high-quality materials. Also, it contains water level indicator and three speed modes. Enjoying the hot summer days has never been easier, since all you have to do is install this device and you will be able to live your best life during summer.
5. Symphony HiCool-i 31-Litre Air Cooler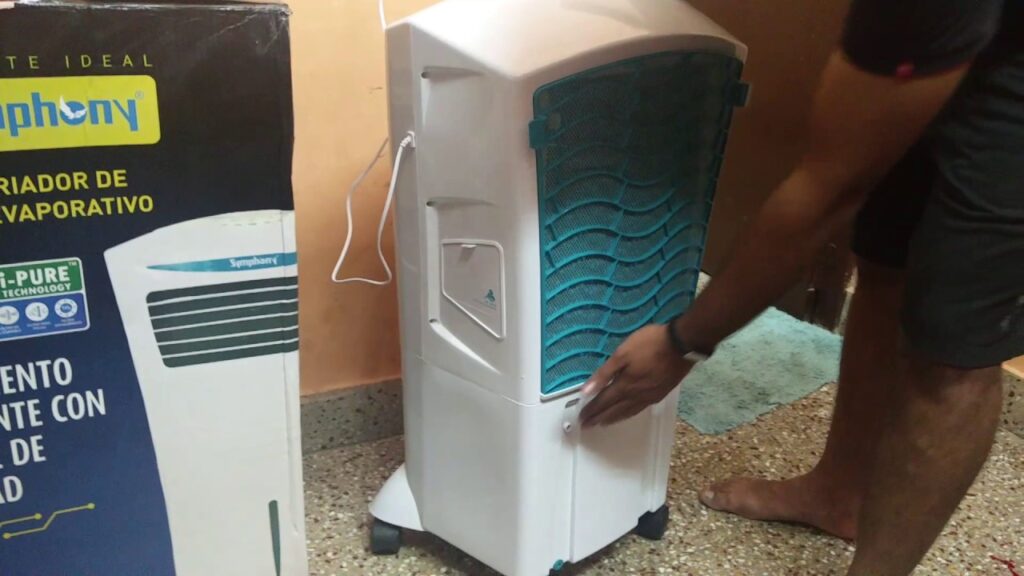 The capacity of this cooler is 31 liters, so it is suitable for cooling a room up to 50 sq ft. Within minutes, you will notice the air getting more clean and cool. Thanks to its filters, you can get rid of bacteria, dust or allergy, so it can be said that it is multi practical. The best part is the fact that you can control it very easily, due to the Control Panel and remote. When it comes to the installation, it has a bottom wheel, so you can easily install it and move it around. This cooler might be one of the best options when it comes to efficient and high-quality cooling. You will really see the products of its performance within minutes!
6. Crompton Aura Woodwool 55-Litre Desert Cooler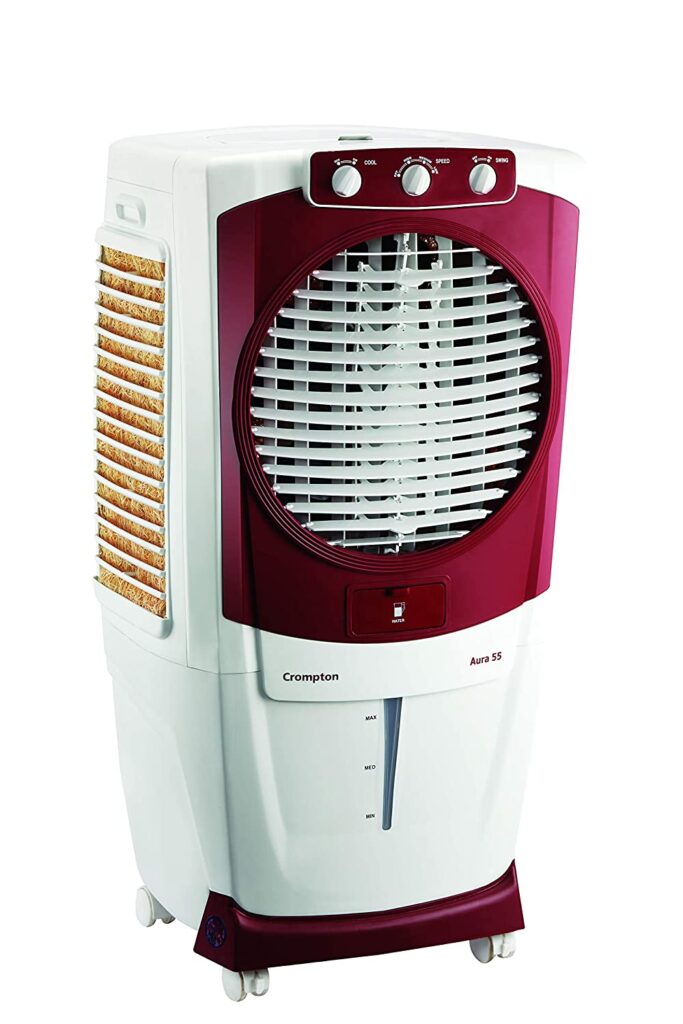 With the capacity of 55 liters, this cooler is perfect for big spaces. On the top of that, it has a 45 feet air throw distance. With three speed modes, such as low, medium and high, you can easily adjust and control its performance. The design is also made in such a way that it doesn't take up too much space. Also, it is very user-friendly, so you don't have to worry about installation. It has a water level indicator, so monitoring the level of water has never been easier. One of the greatest things about its auto-fill technology is the fact that you don't need to worry about refilling water.
7. Bajaj DC2016 67 Liter Room Air Cooler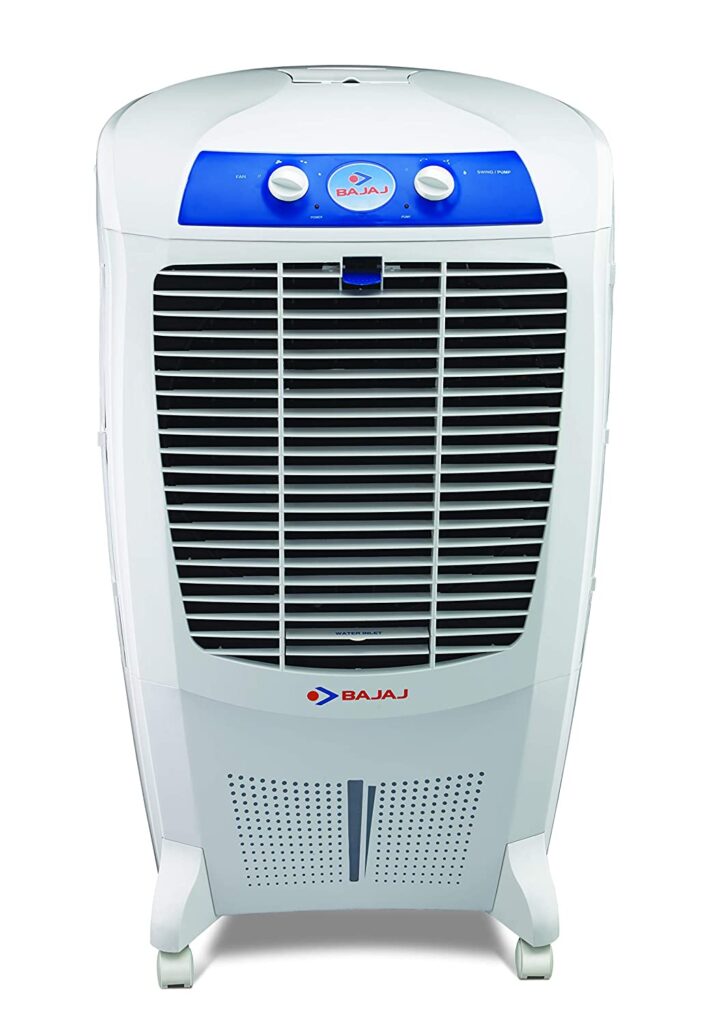 This product can be used under almost any conditions both climate and geographical. Due to the fact that it has a separate ice chamber for storing ice cubes, it has an amazing performance. It can easily be moved thanks to its bottom wheel. Also, it is probably best to get this cooler if you are thinking about installing it in bigger rooms, because its dimensions are more suitable for bigger space. It has removable pads. On the top of that you will get one year warranty, and you will be able to use it for a long time after you purchase it, given the fact that its performance is great and it is made out of high-quality material.