Goddamned, is there anything more irritating than when you are working on a very important project on your computer and the power goes out. This is probably high on the list of annoying things. Simply, when black out happens, we can say it is quite similar to the post-apocalyptic scenario in the TV series Revolution.
You start to panic, try to remember if you saved open projects, and so on. In short, it is not pleasant. However, did you know that the power cut does not have necessarily to affect you. While this is a common situation where there is a large load on the power grid, it doesn't have to be your problem at all.
The solution to this problem is really budget-friendly because you won't have to rob the bank to get it. Since blackouts last for several hours, it is very important to have a stable power supply during these dark times. Today we will talk about inverters, more precisely the best inverters for the house that you can find in 2023. So, if you're ready, let's get started.
A brief overview of the most important inverter features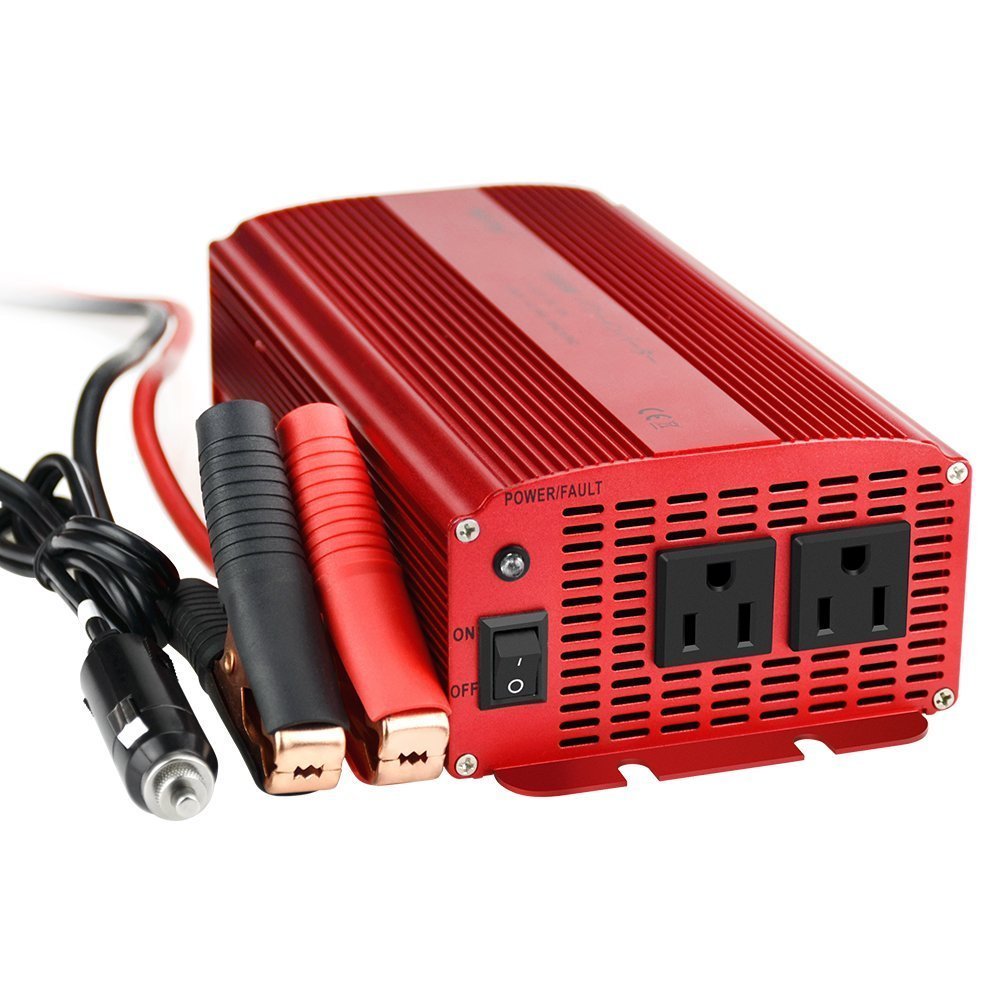 When choosing the right inverter for your home you need to pay attention to certain features to make sure you will make the right choice. First of all, choose a brand that is reliable and well known. If you have previously purchased some devices by that manufacturer and you are satisfied, that is it, you will not go wrong.
The next thing you need to consider is the type of inverter. In case you didn't know, there are currently three different types, pure sine wave, square wave as well as modified sine wave inverters. If you have higher needs and plan to power more devices, then you will choose an inverter with a pure or modified sine wave. In case you are connecting some basic devices such as light bulbs for example, then go with a square wave inverter.
Also, inverter capacity and battery size are very important. So, again, it all depends on the number and consumption of the devices that will be powered by the inverter. In essence, more devices will require a larger inverter capacity (measured in Volt-Amperes), as well as a larger battery size, which is essentially the backup power required to keep all your devices turned on during black out.
Best Inverter for Home 2023
1. Zelio 1100 Inverter with RC18000 150 Ah Tubular Battery by Luminous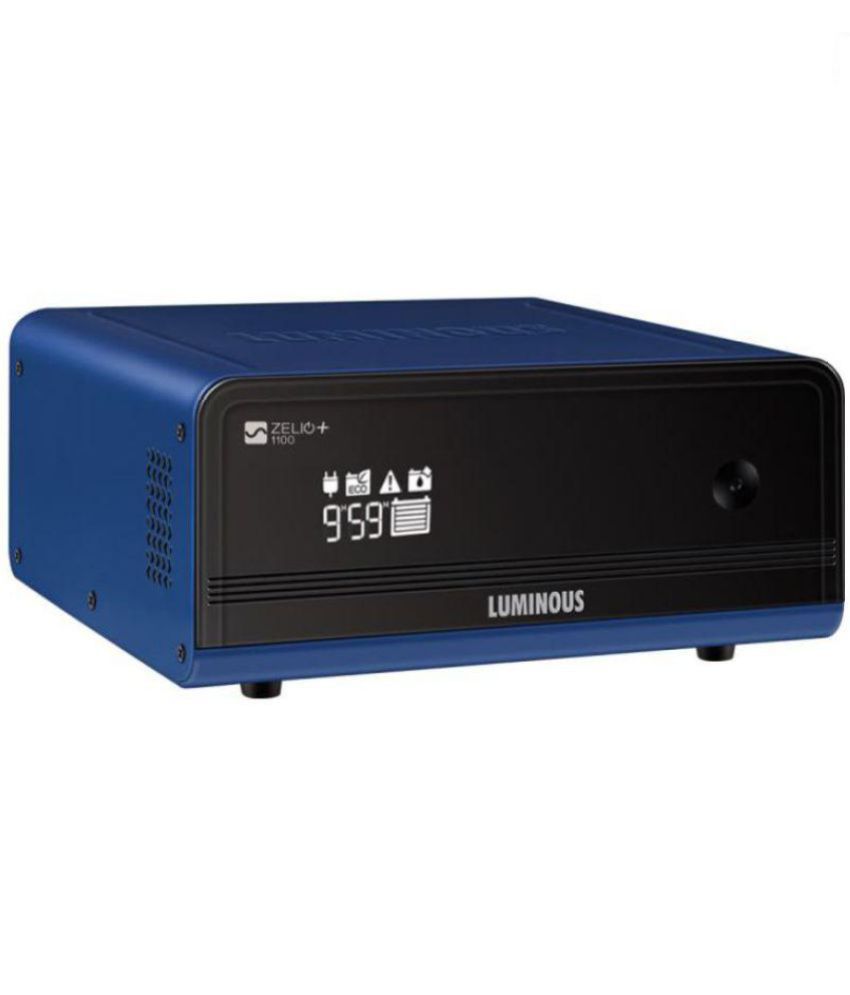 If you are looking for an inverter that is top quality, reliable and affordable, then this one by Luminous is the right solution. First of all, we have to point out that this inverter is really capable of powering multiple devices thanks to 900 VA and 12 volts capacity which is enough to keep, for example the refrigerator, turned on during a power cut.
In addition, this one is based on sine wave technology, also suitable for connecting multiple devices. In essence, the Zelio 1100 inverter can withstand all the lights on as well as the LED TV without any problems.
We especially liked the 32-bit DSP processor that manages the battery so that consumption is optimal. Also, this inverter has a built-in MCB for short circuit and overload protection. Certainly, the LCD screen is another useful thing that allows you to keep track of all the necessary information about the inverter such as charging time, remaining capacity, voltage, etc. When it comes to the battery, it has a capacity of 150 Ah.
2. Exide 850 VA Home UPS+ 150 Ah Battery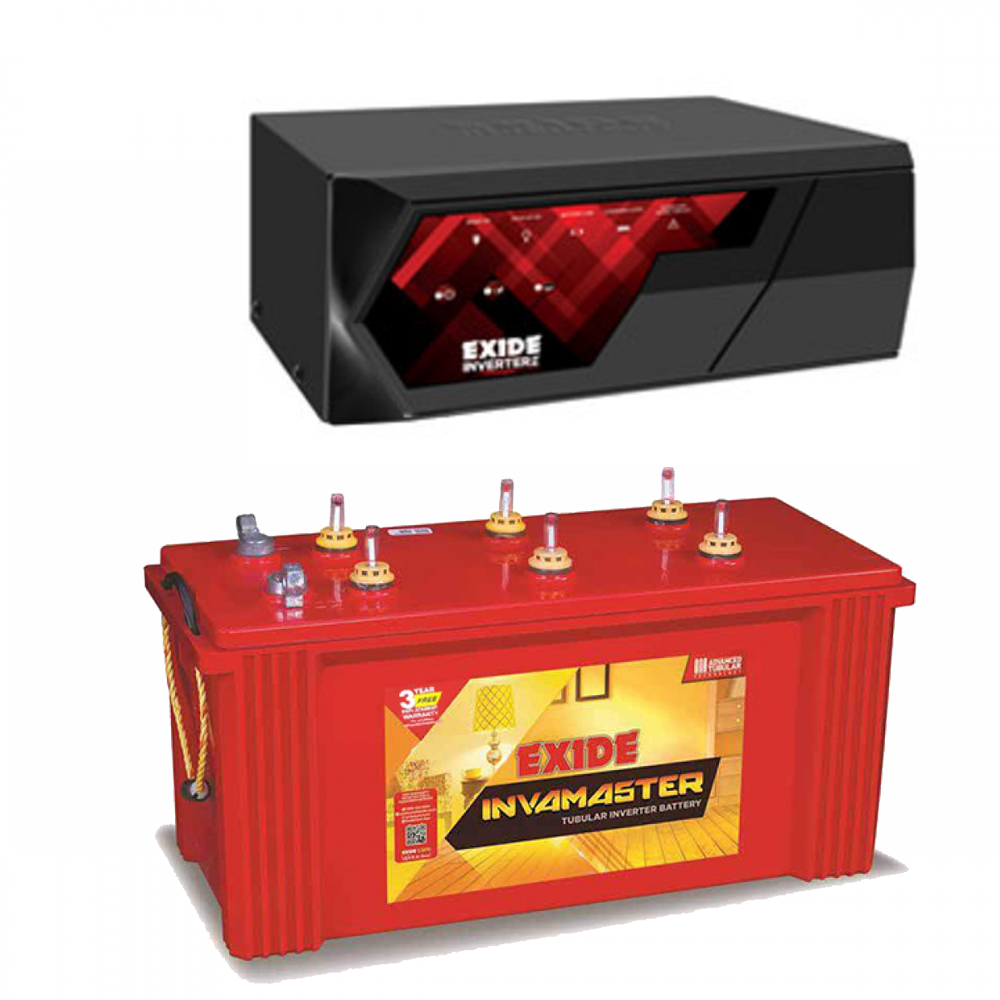 The common fact is that most of the devices we buy require at least minimal maintenance. Whether it's simple cleaning, replacing some consumable parts or the like, a lot of appliances we have in the house require it. However, when it comes to this inverter by Exide Technology, it requires no maintenance. Simply, once you install it, your job is done. You literally don't have to do anything anymore.
This DSP based sine wave home UPS system is great in many segments. For example, the battery has the same capacity of 150 Ah as the previous inverter, in addition to 850 VA capacity. Also, there is an LCD screen panel that provides you with all the necessary information you need to know such as voltage, battery charge status, etc.
Speaking of the battery, we must mention the ASIC (Auto Sense Intelligent Control) technology, which is responsible for better battery life. Also, inside, there is an electrolyte gel that does not need to be topped up over time unlike some other models. The maximum load that this inverter can withstand is 580 watts, which is quite enough for average consumers. However, the biggest advantage of this inverter by Exide is even a 4-year warranty period!
3. Su-Kam Falcon Eco 1000 VA Sine Wave Inverter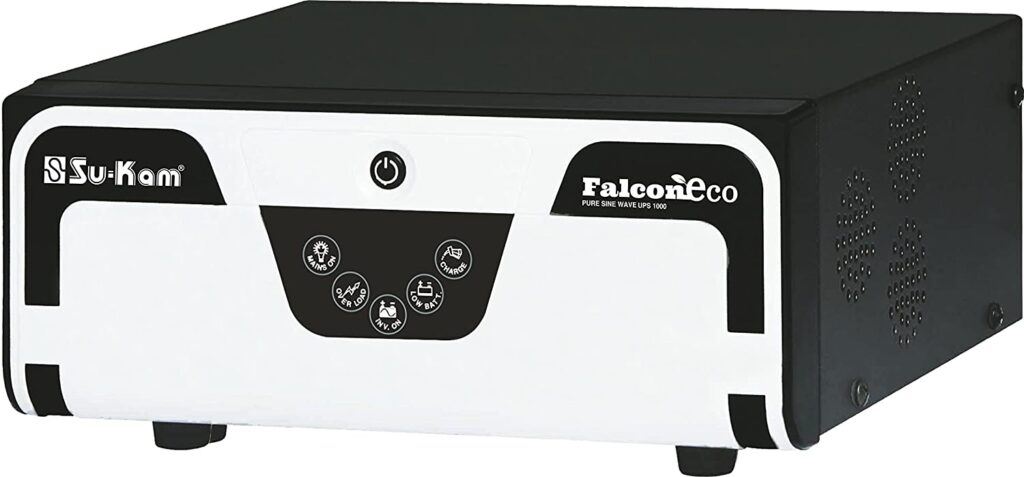 If previous inverter models may seem too expensive for how much you are willing to pay, then this one is probably the right choice for you. Plus, Su-Kam, as the manufacturer of this inverter is a very popular and reliable brand in this field.
The first and perhaps most important feature that sets this inverter apart from others in this price range is the Fuzzy Logic Controlled patented technology. Namely, this technology is responsible for the correctness and efficiency of battery charging. It is important to point out that automatic overload sensors are also part of the system of this technology and provide security and reliability. Speaking of reliability and safety, we also must mention HCLC technology.
Thanks to the SMPS-based charger, this inverter consumes minimal energy when charging the battery, and thus works more efficiently and economically. Finally, we must add that this inverter by Su-Kam has a 1000 VA capacity and a warranty period of 12 months.
Conclusion
The fact is that a power cut is one of the most annoying things, especially if you were doing something important and needed a stable power supply. However, this no longer has to be a problem thanks to great and budget-friendly home inverters. If you looked carefully at our previous short list, you could very easily conclude that in today's market you can find an excellent and reliable device that will provide you with power even when black out.