Everyone loves a clean house. And having a clean house should be something that everyone thrives to. But also, having a clean house is not easy at all. Especially in India.
India is a country with a specific climate, that's mostly dry. And with dry climate comes dust and dirt. And with dust and dirt, it isn't easy to have a clean house.
The best possible way to avoid having a dirty house or an office space is with the help of a good vacuum cleaner.
A good vacuum cleaner should be easy to use and powerful enough to pick up every bit of dust and dirt. We can't imagine a more annoying thing than a weak vacuum cleaner or a vacuum cleaner that's not working well.
Are you looking for a good vacuum cleaner? You are at the right place!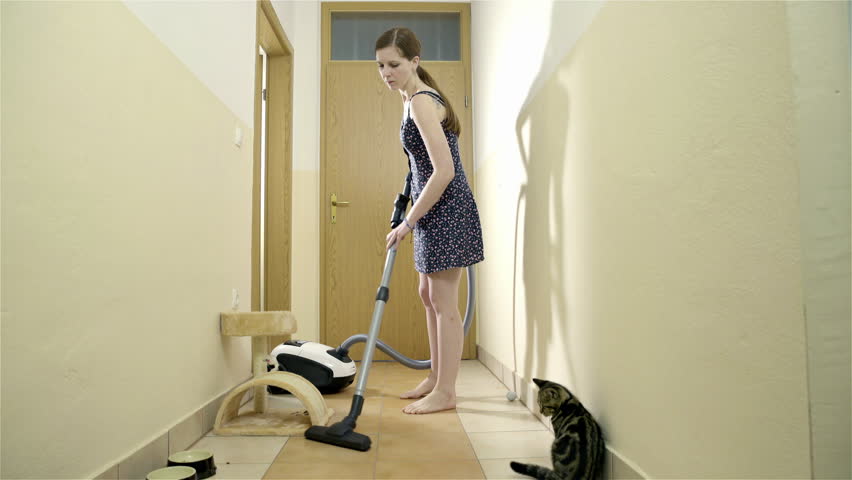 We have curated a list, especially for you, so that it would be easier to find and buy the perfect vacuum cleaner that will suit all your needs.
But before jumping right into our list, you should know a few things. When buying a vacuum cleaner, you need to look for certain things if you want to buy the right product.
Types of vacuum cleaners
There isn't one universal vacuum cleaner, and that's a good thing because it's always better to have a variety of choices. We are going to break down types of vacuum cleaners available in India.
Canister Vacuum Cleaner
Handheld Vacuum Cleaner
Upright Vacuum Cleaner
Stick Vacuum Cleaner
With a bag container
Bag-less
Wet vacuum cleaners
Dry vacuum cleaners
With a cord
Cordless
Before buying, you need to know where you are mostly going to use your new vacuum cleaner and for what. Not every vacuum cleaner is going to be suitable for every surface.
If you plan to vacuum a big house or a big office space with it, you need to have a powerful vacuum cleaner, and it's better to be cordless because you need something highly portable.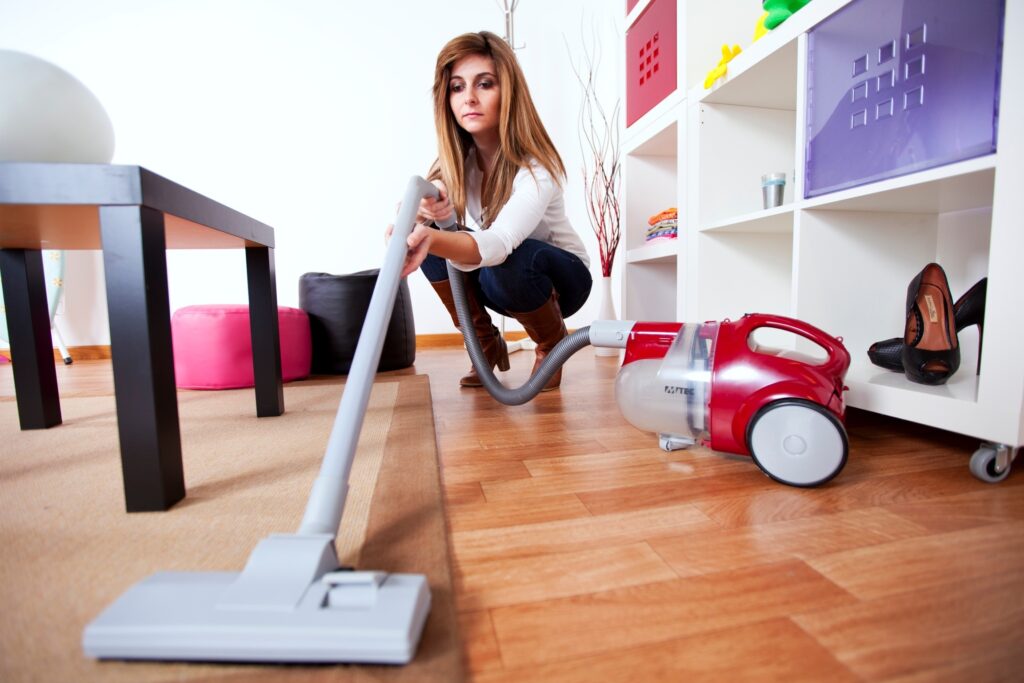 But if you need to vacuum a smaller apartment or an office, you don't have a significant and highly powerful vacuum cleaner. It's always better to have the cordless version because they are easier to use, no matter the size of the space you plan to clean. But in smaller spaces, vacuums with cords work as well.
It would be best if you considered noise levels because some are noisier and some are quieter. And if you have kids or a baby, you'll want the quieter one.
And the most crucial part is the HEPA filter. It's the High-Efficiency Particulate Air filter, and not every vacuum cleaner has it. These filters are capable of eliminating 99.99% of dust, dirt, pollen, and other impurities. This is important for your health and the health of your loved ones or your co-workers.
This is not the only filter available; some vacuum cleaners have charcoal filters, disk filters, cloth ones, or even foam filters.
But let's talk about why you came here, the best vacuum cleaners available on the market in India.
1. Dyson V11 Absolute Pro Cord-free Vacuum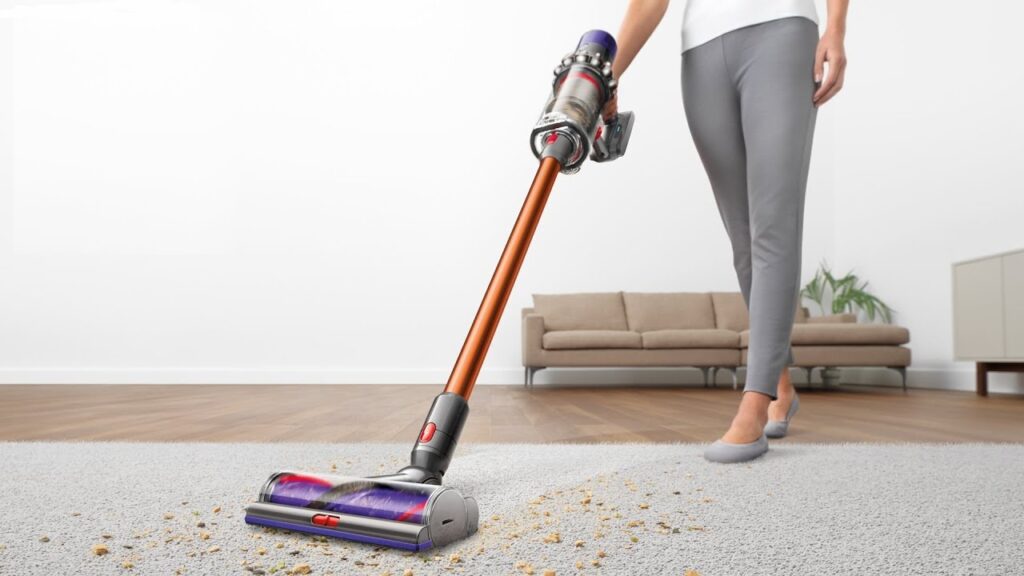 We can say with confidence that this vacuum cleaner is the best one in the world, not only in India. It's purely a masterpiece that will make you fall in love with vacuuming your home or your workplace.
It doesn't have any cords or wires, so you don't need to be afraid of tangling, and this makes portability of this vacuum top notch.
The reason this model is a masterpiece is the Dynamic Load Sensor that automatically changes the speed of the motor and the suction power depending on the floor type. It means that you don't need to worry like with the rest of the vacuum cleaners because this one can be used everywhere and anywhere.
It works on three modes: Eco mode, Auto mode, and Boost mode. It has an LCD screen where you can see the power modes, remaining running time, and filter maintenance reminders.
Like you can see from the name, the motor is a V11 that can spin at 125,000 revolutions per minute.
And the best part is that not only will your house be sparkly clean with it, but Dyson V11 will eliminate 99.7% of dust particles, but also any bacteria and pollen.
It uses potent Li-ion batteries that last long.
PROS
Excellent sensors
Flexibility
Marvelous design
Excellent performance
CONS
2. Philips PowerPro FC9352/01 – Compact Bag-less Vacuum Cleaner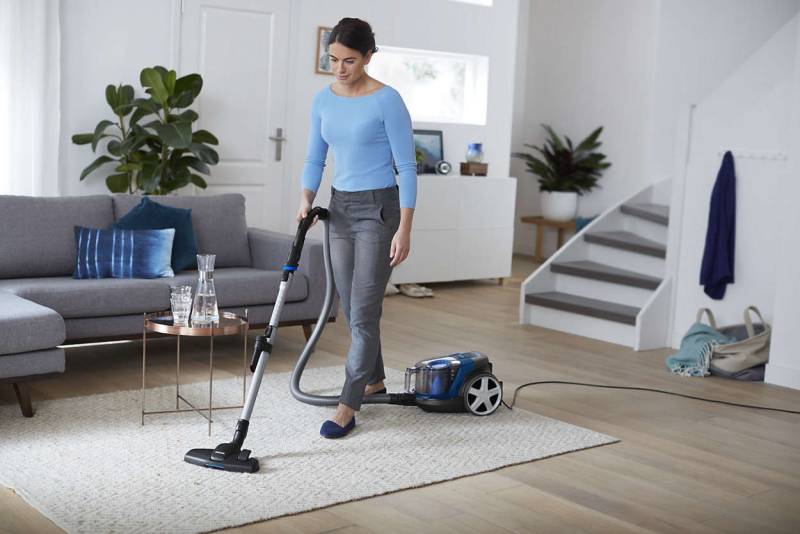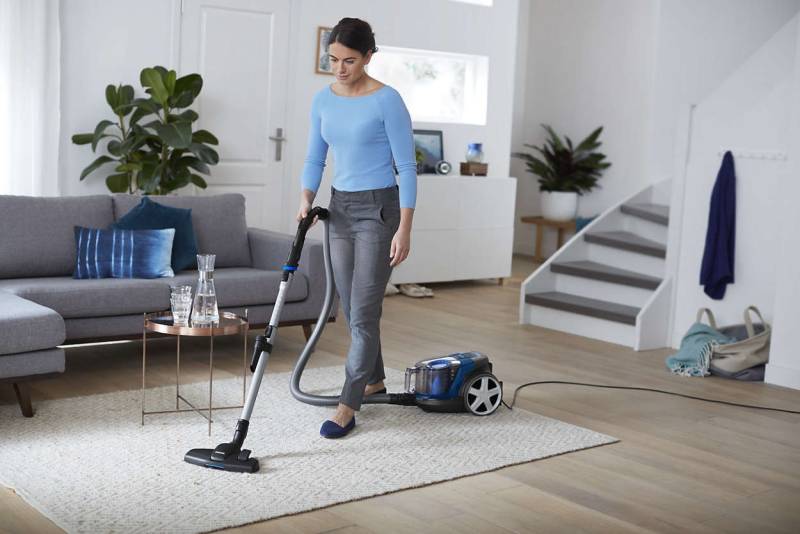 If the previous model is a bit too expensive for you or you don't need that kind of vacuum cleaner, we have something more straightforward and cheaper.
This model will make your house clean easily with its powerful 1900W motor and Powercyclone 5 technology that separates dust from the air.
It comes with a soft brush that you can use to clean electronic items, which is a cool feature.
The vacuum cleaner is a bit bulky and heavy, but it has large wheels that allow it to have excellent motion control, so it's easy to transport around the house.
And the best part is that it comes with a clean air filter system containing EPA filter that will ensure circulation of clean air, which is specifically essential for people with asthma or similar conditions.
PROS
Has great suction
Has right auto cord winding
Good price
CONS
3. Dyson V7 Animal Cord-free Vacuum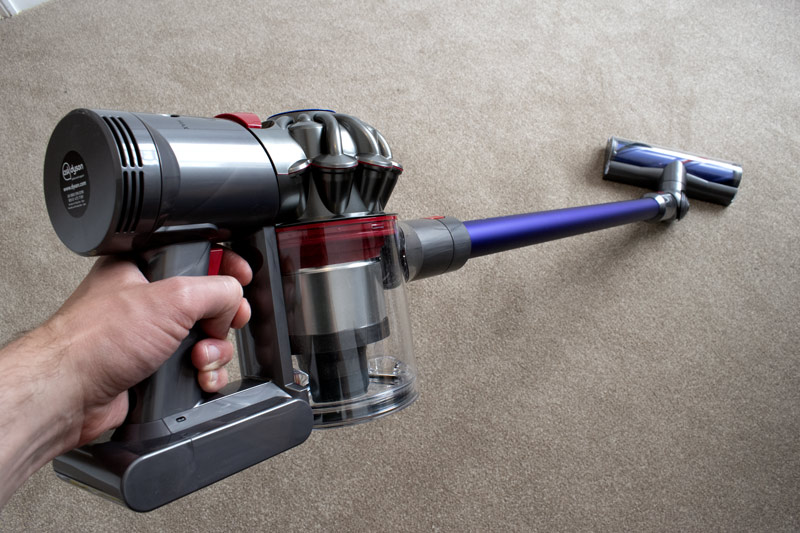 Another Dyson deserves to be on our list, and it's the V7 version. This model does a fantastic job of cleaning floors, and it's super easy to use. You can remove the rod and use it as a handheld vacum if you need to clean your car interior or something similar.
The motor can spin up to 110,000 revolutions per minute, and it has powerful suction of 100AW. It will clean your house correctly and leave it clean and without bacteria and microparticles.
It has a six-cell Li-ion battery that you can use for 30 minutes of uninterrupted cleaning, making it perfect for home use.
PROS
The hygienic dirt ejection mechanism
Powerful performance
Lightweight
Easy to use
CONS
Spare parts are expensive.
Let us know if you like our selection and if you've learned something new from our article. Happy vacuum cleaner shopping!